 Become A Part of A Revolutionary Story In Gaffney, South Carolina
The National Park Service recognizes that the City of Gaffney, with its unique history and central location between Cowpens National Battlefield and Kings Mountain State Park, serves a vital role in telling the story of the Southern Campaign of the American Revolution.  
Carolina Rising will be a nationally significant, heritage tourism destination. It will serve as a major catalyst for economic development in Cherokee County and will further promote Main Street revitalization in downtown Gaffney.
The Historic Carnegie Library building in Downtown Gaffney, SC, will be preserved and repurposed to house Carolina Rising.
AN IMMERSIVE STORYTELLING EXPERIENCE
Carolina Rising will immerse guests into lives and conflict of America's earliest patriots. Guests will interact with the characters and environment of the Southern Campaign through state-of-the- art 3D video technology. Motion activated controllers will allow participants to control the 3D view area within the video environment. As guests see through the eyes of Cherokee County's patriots and loyalists, they will discover previously-untold stories of the Revolutionary War. 
Whether they are meeting an Overmountain Militiaman, watching the battle of Kings Mountain unfold around them, or exploring woodlands haunted by the memories of siblings at war, Carolina Rising's guests will embark on a revolutionary adventure unique to Cherokee County.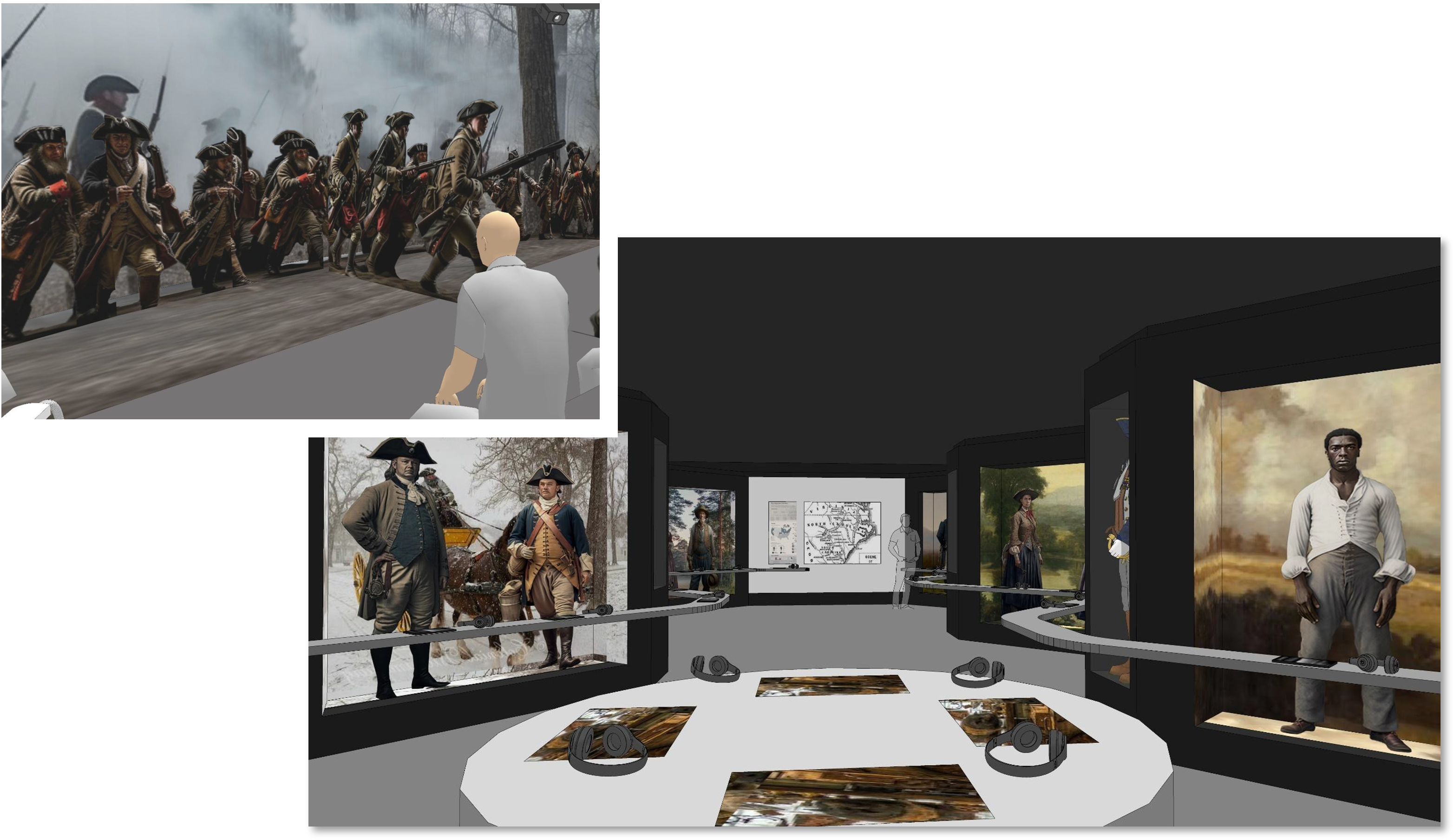 Telling the Story of
Cherokee County and Gaffney, SC
Carolina Rising will tell the stories of the people, families, soldiers, loyalists and patriots of the American Revolution in Cherokee County, South Carolina. These stories, along with the experiential technology bringing them to life, are being sourced and developed by community partners  and passionate descendants of the era's people. Estimated to bring in 125,000 tourists annually, Carolina Rising will support the stories of the entrepreneurs and small businesses of Gaffney while telling the stories of their ancestors.
Carolina Rising will be an immersive experience that presents the stories of revolutionary Cherokee County as told by the people of Cherokee County in a way that supports the continued story of Cherokee County.